Past Events (2019)
Click here to see other year's events:
---
Saturday, January 5, 2019 at 1:00 pm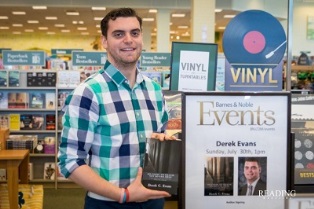 Derek Evans on Dysautonomia Disorders and Brainstorming Before the Book
For part of Derek's workshop, he was educating people on his illness, Postural Orthostatic Tachycardia Syndome (POTS), a dysautonomia disorder. He shared some of his personal story and how it lead him to writing my book titled 'So Close to Death Yet So Far Away". The next part he shared some brainstorming exercises that he did before he wrote his book and how it helped him organize everything and accomplish publishing my book. He answered the one question he often gets asked: "How I put my ideas into a book?"
Derek was born, raised and has lived in Reading, PA his whole life. At 17, he was diagnosed with Postural Orthostatic Tachycardia Syndrome (POTS), a dysautonomia disorder. In March 2016, he published his first book titled "So Close to Death Yet So Far Away" as a way to bring awareness to POTS and dysautonomia. Ever since the release of his book, he has been a huge advocate in creating awareness for dysautonomia disorders.
---
Saturday, February 2, 2019 at 1:00 pm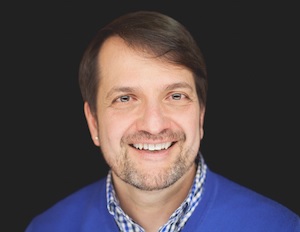 Dr. Santo Marabella on Learning the Lessons of Caring
Caregiving for loved ones of any age can be both a life-affirming and a spirit-draining experience. The Lessons of Caring is an eBook written to be a source of inspiration and support for the contemporary caregiver. It is short and to the point - colorful, digital pages with video commentaries from caregivers to comfort you, and exercises and questions to help you. The purpose of the book is twofold. First, to share some of the insights the author has gained from helping his parents deal with the challenges of advanced and complex medical issues and their aging. Second, the book is written in the hopes that the insights and perspective shared will provide support, inspiration and affirmation to other caregivers.
Santo D. Marabella, MBA, DSW, The Practical Prof®, is an author, playwright, filmmaker, speaker and educator who creates, produces and distributes "edu-tainment that makes a difference". He is author of two books: "The Lessons of Caring," (2018) and, "The Practical Prof: Simple Lessons for Anyone Who Works," (2014) and his newspaper column, Office Hours with The Practical Prof has appeared in the Reading Eagle's Business Weekly since 2012. He is writer and producer of a musical, short film and six plays; creator and writer of a TV pilot; producer of five short films and a TV pilot; and, director of more than 25 community theatre productions. His play, Getting: COMPLETE! (2014) tells what happens when the bully grows up.
Dr. Marabella is Professor of Management, Moravian College; President, Marabella Entertainment & Education Enterprises LLC; co-founder and former Film Commissioner, ReadingFilm; Co-Founder and Past Chair, Greater Reading Alliance of Community Theatres. His professional memberships include The Lambs, the Dramatists Guild of America, the Theatre Communications Group, the Academy of Management and the National Association of Social Workers.
Dr. Marabella earned his DSW from the University of Penn's School of Social Policy & Practice (1991); an MBA from St. Joseph's University (1984); and, a BS in Business Administration from Villanova University (1982).
Website: www.MarabellaLLC.com
Book Press Release: The Lessons of Caring Press release
---
Saturday, March 2, 2019 at 1:00 pm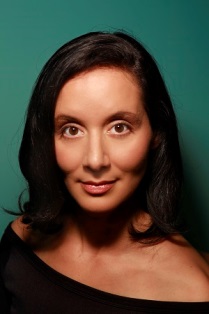 Teresa Messineo on Small-Town Girl, Big City Publishing: Historical Fiction Writing
Messineo will describe her unorthodox journey to becoming a historical fiction novelist, touching upon her own ties to Berks County. She described what it was like working with agents and publishers in the competitive world of big house publishing, without losing one's sense of self. Energetic and engaging, Messineo came alive when speaking, drawing the audience into her presentation, learning from them even as they gain important knowledge from her experiences. Lively and interactive, this was a presentation not to be missed despite the frosty weather.
Teresa Messineo is a Berks County native whose historical fiction novel, The Fire by Night, was recently published by HarperCollins. In her debut novel, Messineo graphically depicts the lives of frontline military nurses during the Second World War. After seven years of research, The Fire by Night sold overnight and is now available in three languages and seven countries and the movie rights are for sale in Hollywood. Messineo is passionate about her work, her four children, social justice and sticking up for the underdog. A voracious reader and lifelong learner, her motto is, We Learn from Our Mistakes.
---
Michael will share stories and poems that relate some of the experiences he's had while pursuing the path of poetry. He will also briefly touch on his Palm of the Hand Memoir method, and writing spontaneously. Every day he posts a new Daily Spontaneous Poem on Facebook. His last poem as of this moment was #1534. Michael is looking forward to lively conversation and another intriguing experience on the poetic road.
Michael Czarnecki is a poet, oral memoirist and small press publisher originally from Buffalo, NY. He founded FootHills Publishing in 1986 and since 1994 he has made his living solely through the creative word. In the last 25 years he has given hundreds of featured readings throughout the country. His Poems Across America Tour in 2013, a 14-week journey, featured a reading in each of the 48 contiguous states. www.foothillspublishing.com/poetguy
---
Saturday, May 4, 2019 at 1:00 pm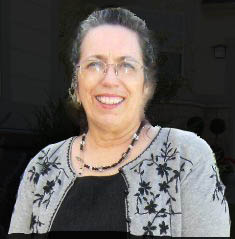 Rosemary Augustine on A Writer's Tool Kit
Whether you are writing your first book or writing for fun, it all requires the discipline of a daily writing practice. With so many choices out there on what to write, as well as when and where, the process becomes daunting. If you are considering publishing your work, navigating the publishing process only becomes even more overwhelming, especially with the constant changes in the publishing industry. Sometimes writer's block is the cause, and then sometimes we blame being too busy. The bottom line is learning how to break through your challenges are important. Join our speaker as she provides a variety of exercises that stimulate the writing process, generate inspiration, and tap into your creativity, re-charging you as a writer. Join us for an afternoon of creative writing ideas and exercises. The afternoon is guaranteed to inspire your writing.
Among Rosemary's 16 books are 365 days of Creative Writing and Secrets I Learned From Ordinary House Cats.
Websites: RosemaryAugustine.com BlueSprucePublishing.com ThankGodiMaFeline.com
Social Media: FaceBook and Twitter as Ziggy's Secrets Pinterest.com/Journal Queen
Saturday, June 8, 2019 at 1:00 pm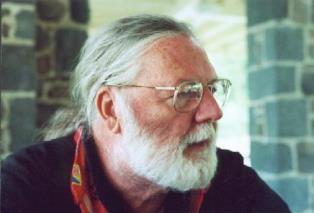 Michael R. Brown on Ekphrastik Writing
the artist, material, or subject. Participants will see examples of ekphrastic poems by a few well-known poets. The workshop may also include viewing artworks by Linda Thomas' husband Ted and music-inspired poems by Michael Brown.
Michael R. Brown attended the University of Scranton before starting his teaching career. He taught in Ann Arbor, East Texas, Central (Ohio) State, Western Michigan, the University of Illinois, Boston, Chicago and South Korea and has a Ph.D. in English and Education. In 1992 he organized the third US National Poetry Slam, and in 1993 he led the US National Slam championship team in San Francisco. Michael had five books of poetry published: Falling Wallenda, The Man Who Makes Amusement Rides, Susquehanna, The Confidence Man, and The Martin Bormann Dog Care Book. Since 2017, he and his wife Valerie Lawson, have lived in rural Down East Maine, where they edited the poetry quarterly, Off the Coast. They now own Resolute Bear Press, where she published the 3 Nations Anthology which won the 2017 Maine Publishers and Writers Award for the best anthology.
---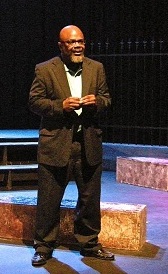 Saturday, July 13, 2019 at 1:00 pm
Le Hinton Topic to be determined
Le Hinton is the author of five poetry collections including, most recently, The Language of Moisture and Light (Iris G. Press, 2014). His work has been widely published and can be found in The Best American Poetry 2014, Little Patuxent Review, the Baltimore Review, the Summerset Review, and outside Clipper Magazine Stadium in Lancaster, Pennsylvania, incorporated into Derek Parker's sculpture Common Thread.
He is the publisher of the poetry journal Fledgling Rag, whose contributors have included state poets laureate and poets who have won the Kate Tufts Discovery Award and the Newbery Medal. Other poets, whose poems have appeared in Poetry, Best New Poets, and The Best American Poetry, have also been published in Fledgling Rag.
---
Saturday, August 3, 2019 at 1:00 pm
John Yamrus on RMA
John will read from his latest book and memoir, RMA, and discuss how it came to be. He will explore why, after 50 years as a published poet, he decided to write a Memoir. RMA is John's account of growing up in Coal Country in the 1950's and is a continuation of his book MEMORY LANE.
Recently, John was featured in the Reading Eagle newspaper. Click here to read.
Since 1970 John Yamrus has published 25 volumes of poetry, 2 novels and 2 volumes of non-fiction. He has also had more than 2,000 poems published in print magazines around the world. Selections of his poetry have been translated into several languages, including Spanish, Swedish, French, Japanese, Italian, Romanian, Albanian, Estonian and Bengali. His poetry is taught in numerous colleges and universities. RMA, his latest book, is a continuation of MEMORY LANE, John's highly praised look back at his early years, growing up in a Pennsylvania coal mining family in the 1950s.
---
September 7, 2019 at 1:00 pm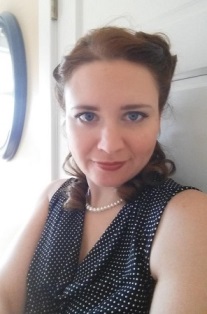 Lisa Gery on Keep Calm and Be Persistent – Six Essential Steps for Writers to Harness Perseverance
In addition to discussing her path to publication and the large role persistence played in getting her there, she discussed why persistence is the most important trait a writer needs in their toolkit, and six steps to help any writer increase theirs. There was a writing exercise related to implementing the steps discussed.
Lisa is the author of The Persistence of Vision, a historical novel set in 1908 that explores how the motivations and decisions of one struggling family set in motion a chain of events that will lead to a disastrous theater fire.
She lives in southeastern Pennsylvania with her husband, and enjoys exploring historic houses and sites for inspiration. She grew up near Boyertown, the site of the Rhodes Opera House Fire in 1908, which partly inspired this novel.
---
October 5, 2019 at 1:00 pm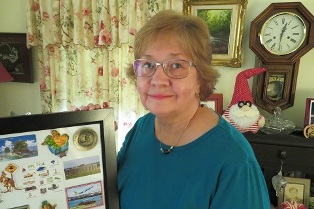 Joanne Dietz on Adventures Away From Home
In 2018, I spent five months on a cruise, to travel around the world! We went from LA to LA. Most of our stops were in the Southern Hemisphere.
My professional background is retired teacher for Governor Mifflin Senior High where I taught Health for 29 years. During my teaching years, my husband and I traveled extensively. We visited all 50 States, Europe, Mexico, Central America and the Caribbean Islands. After that, we traveled to several South American Countries, the Amazon, and Devil's Island. Through it all, I kept log books detailing our adventures. In 2017 we went on a five month long cruise which left from Los Angelus and included Hawaii, the South Sea Island, Australia, New Zealand, Asia and back to Los Angelus.
---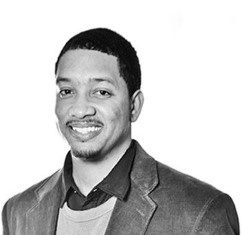 November 2, 2019 at 1:00 pm
David Nazario on Poetry and Inspiration
David Nazario, author and poet, is a talented writer and has spoken with many groups around the county. We are fortunate to have him as our guest speaker so don't miss this inspiring story which led David to writing his book.
---
December 7, 2019 at 1:00 pm
Anthony Orozco on Emotion Through Imagery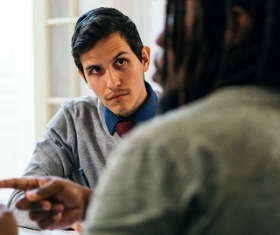 The "Emotion Through Imagery" workshop fosters creative fluidity and aims to help poets find potent descriptions, use precise language and craft visual poetry that teleport readers
Anthony Orozco is a 30-year-old bilingual, bicultural journalist, poet, and performer who hails from Cincinnati, Ohio, and has lived in Reading, Pennsylvania, for the past six years. He hosts a free monthly workshop at community arts group Barrio Alegria in Reading and supports local poetry throughout the region with his performances and patronage. His poetry explores his revolving obsessions of rhythm, the mechanics of language, our relationships to one another and the mysteries of spirituality. A portion of his work emphasizes listening as much as reading and his recitations are performance-driven exhibitions in the spoken word.
---
---
Click here to see other year's events:
---