Past Events (current year)
Click here to see other year's events:
---
January 4, 2020
Roger Mallon
Roger Mallon impersonated Samuel Clemens (Mark Twain) and regaled us with entertaining stories. (Although the stories are different, you can get a sense of it from this video:
Roger Mallon as Mark Twain.
)
---
February 1, 2020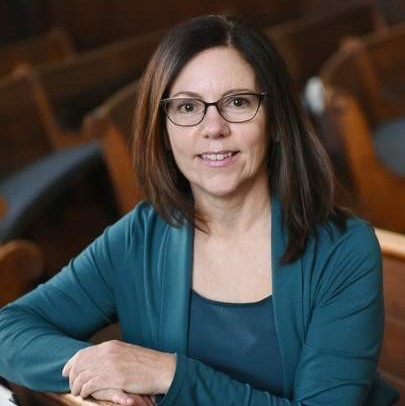 Sandra Fees on Painting a Picture with Words
Sandra helped us find more ways to make our writing more vivid and memorable, in this workshop on "Images: Painting a Picture with Words." Imagery has the power to charge your writing with freshness and intensity, whether through the stunning image of a sunset, a dancer, or a penguin. Participants will learn the various sources of images, types of images, and techniques for crafting them. There will be opportunities for conversation and a writing exercise.
Sandra Fees is the author of "The Temporary Vase of Hands" (Finishing Line Press, 2017), and her recent work appears in The Comstock Review, Sweet Tree Review, Quiddity, and elsewhere. She has served a term as Berks County Poet Laureate and is a 2020 Pushcart Prize nominee. Sandra earned an undergraduate degree at Shippensburg University, an M.A. at Syracuse University, and M.Div. and D.Min. degrees from Lancaster Theological Seminary.
---
March 7, 2020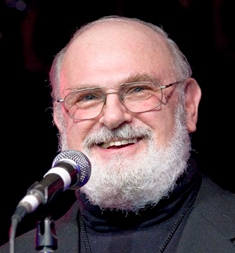 Harry L. Serio on The Power of Place
How specific locations can affect spiritual experiences, shape thoughts, and infuse memories.
Rev. Serio will read a chapter from his forth-coming book, "The Mysticism of Ordinary and Extraordinary Experience." He will also ask participants to reflect on those special places or experiences in their lives that have given them inspiration or caused them to reflect on the transcendent.
Rev. Dr. Harry L. Serio is a minister in the United Church of Christ, and is past-president of the Academy for Spirituality and Consciousness Studies, Inc. He published The Dwelling Place of Wonder, and several articles including "The Afterlife in the Hebrew-Greek Scriptures," "The Celtic Mystical Tradition in a Postmodern Age," "Liminality at the Time of Death: Transitions of the Soul as a Rite of Passage." His doctoral dissertation related to mysticism and ministry and the psychology of consciousness. He has studied archaeology in Italy and Greece and assisted with excavations in Jerusalem. He is a founder of the Berks Jazz Fest and the creator of Spirit on Tap and the Spiritual Exploration Project which includes Soul Café, Contemplative Spirituality, and the Interfaith Dialogues Community Forum. His next book is titled The Mysticism of Ordinary and Extraordinary Experience.
---
---
---
Click here to see other year's events:
---