Past Events (2016)
Click here to see other year's events:
---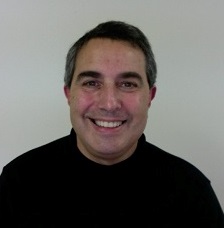 Alan Krasner on Meditative Poetry on December 3, 2016
Alan Krasner is completing a trilogy about his personal spiritual journey. After exploring many subjects, including religion, philosophy and science, in addition to different methods of exploratory writing forms, such as stream of consciousness and journaling, he has found a home with meditative poetry. His first two books, "A Sense of Awe" and "In Search of Something," are compilations of poems and companion haikus that penetrate through the veil of Nothingness. The last book of the trilogy will be release in January, 2017. Alan began this chapter of his life a few years ago after more than thirty years in the business world. He retired from his first career as a consultant in 2007 and is now a financial advisor. Alan is married, has two adult children and resides in Harrisburg, PA. Alan serves on the Steering Committee for the YouthBuild program administered by the YWCA of Greater Harrisburg.
This workshop was tailored to the interests of the participants. Alan will begin with a personal introduction and overview of his books. He will then guide the group into meditation so they can receive his poetry in relaxed contemplation. You may close your eyes or leave them open. Alan will read poems from a "A Sense of Awe," pause to check in with the group and then read poems from "In Search of Something." Group discussion will be encouraged. A brief generative writing exercise will be offered using some of the creative tools that Alan employs in his writing process. Participants are encouraged to bring their favorite dictionary along.
P.S. While the subject matter may be a bit heady, I maintain a healthy sense of humor!
---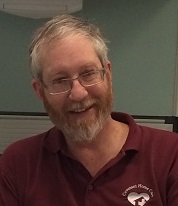 Vincent Chiles on We Honor Veterans on November 5, 2016
Honoring Veterans at the end of Life via a national initiative sponsored by the Department of Veterans Affairs and The National Hospice and Palliative Care Organization. Vince Chiles, LCSW will describe the We Honor Veterans program that helps health care providers create Veteran-centric work environments geared to addressing the needs and issues faced by Veterans at the end of life.
Vince Chiles, LCSW is the Bereavement and Volunteer Coordinator for Covenant Home Care & Hospice in Shoemakersville, PA. A subsidiary of Catholic Health Initiates Help at Home. He is responsible for coordinating the We Honor Veterans Program for Covenant. Covenant provides home health and hospice services for residents of Berks and Schuylkill County and its surrounding areas. The We Honor Veterans Program is a national initiative sponsored by the Department of Veteran affairs and the National Hospice and Palliative Care Organization, to help agencies serving Veterans to create Veteran Centric cultures, where staff are trained to be attuned to the unique needs of Veterans and their families.
Mr. Chiles published and released Happiness in Five Minutes a Day in 2007; a self help book focusing on teaching simple self mastery skills to promote life long happiness.
He was also a contributing writer for the Hospice Foundation of America blog 2008-2009.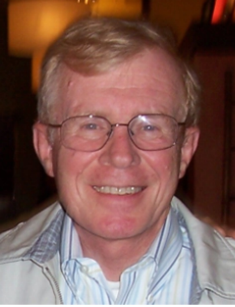 Richard Myers on Five Heroes from our Greatest Generation on November 5, 2016
Richard Myers presented the inspirational story of five US Navy/US Marine Corps veterans' service to the country during WWII. The campaigns are the Battle of Midway, Guadalcanal, Iwo Jima, and unrestricted submarine warfare that crippled the Japanese Empire.
Richard is a lifelong resident of Lancaster, PA. After graduation from the University of Louisville NROTC program with a major in history he was a career Naval Officer for 20 years. Richard's duty assignments included 11 years sea duty plus two tours in Vietnam. Presently he works for the Department of Defense in the Strategic Sealift Program of the Navy's Military Sealift Command at the Washington Navy Yard, DC. Richard has been an avid reader of American history all his life and in more recent years the World War II Pacific campaigns. His studies have included visits to a number of Pacific War historic site.
---
Corrie Crupi on Footprints on the Mountain on October 08, 2016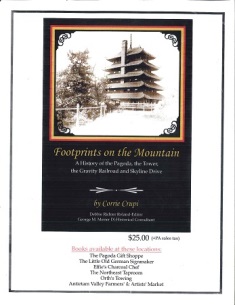 Corrie spoke about growing up in downtown Reading and her amazing adventures and the path she to become the "Mountain Historian".
Corrie Crupi has been writing and lecturing about the Mt. Penn Mountain, the Pagoda, Tower, and Skyline Drive area for over 25 years. She is the award winning author of numerous articles on Carsonia Park, The Gravity Railroad, Haag's Mountain Manor and the various resorts and attractions that once dotted the hillsides above Reading. Ms. Crupi is the author of The Pagoda, a book revealing the history of Reading's beloved iconic structure atop Mount Penn along with, composed a historical & poetic Bookmarker. She has served with Pagoda-Skyline Inc, a non-profit organization, and has been immersed for 22 years. She now serves as Chairman of the Board. She has also performed historical interpretations. She has orchestrated a number of family oriented activities at the Wm. Penn Fire Tower and the Pagoda. Ms. Crupi was born and raised in Reading and is a graduate of Central Catholic.
Clubs: Victor Emmanuel's, LA Fire Company, Young Men's Democratic Club, Reading Liederkranz, Berks County Historical Society *Past Board Member of Aulenbach's Cemetary * Event Coordinator for Lower Alsace Township 125th Anniversary – 2013 * Current Chairman of the Board for Pagoda-Skyline Inc
---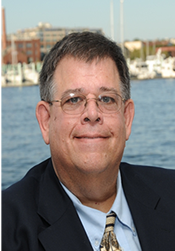 Jay Leigeber on Building Credibility and Relationships of Trust by Being An Author on September 17, 2016
We enjoyed the journey of a budding entrepreneur attempting to help others understand the awesome power of financial leverage in getting their money to work harder for them so they can free up their time and live lives of significance. Jay shared insights of deciding to become an author and how he used his book for both education and relationship building. Jay also explained how a shift in business strategy is leading to the creation of his 2nd book to be published before the end of 2016.
Jay Leigeber had a 30 year career as a corporate marketer, primarily in the packaged food industry (General Mills, Sara Lee, ConAgra, Hatfield Quality Meats). He has impacted many of the food products you may have in your refrigerator and pantry. In the last 5 years he has been an entrepreneur as a real estate investor and private lender. His business is built on a model of raising private capital from successful people who desire alternative investments, and managing deal creation and execution. To support this business and build his credibility, in 2015 he wrote and self-published a book about passive income investments called Harder Working Money
---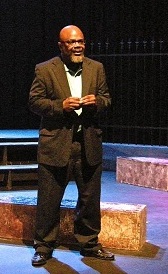 Le Hinton on Stop Writing the Same Poem August 6, 2016
Sometimes we get in a rut and end up writing every new poem we wish to create in the same way as the ones before. We learned new approaches to writing new work. Emphasis was placed on structure, punctuation, white space, language, tense, and person.
Le Hinton is the author of five poetry collections including, most recently, The Language of Moisture and Light (Iris G. Press, 2014). His work has been widely published and can be found in The Best American Poetry 2014, Little Patuxent Review, the Baltimore Review, the Summerset Review, and outside Clipper Magazine Stadium in Lancaster, Pennsylvania, incorporated into Derek Parker's sculpture Common Thread.
He is the publisher of the poetry journal Fledgling Rag, whose contributors have included state poets laureate and poets who have won the Kate Tufts Discovery Award and the Newbery Medal. Other poets, whose poems have appeared in Poetry, Best New Poets, and The Best American Poetry, have also been published in Fledgling Rag.
---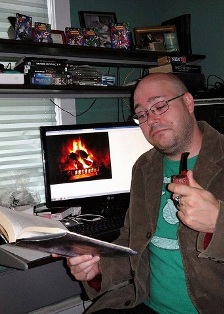 Steve Mancino on Agents: What Are They? What Do They Eat? July 9, 2016
This workshop explored all facets of the industry jumping off from the completion of a manuscript. We discussed a few of the pros and cons of self-publication, vanity presses, and literary agents. From there, we got in-depth as to what agents are and what they do. To do this, we looked at how to find them, how to submit to them, and what happens after you sign that coveted client agreement. After we got the process laid out, the floor opened for a Q&A session.
Steve Mancino is a Literary Agent with The Booker Albert Literary Agency. Previously, he had been an agent with JABberwocky Literary Agency, working alongside Joshua Bilmes in the day-to-day operations of agency while building his own client list. He has made domestic and foreign deals as well as sales for other subsidiary rights. Steve is transitioning into a Foreign and Subsidiary Rights position within the Booker Albert Agency while advising on contract negotiations. After a hiatus in order to return to Philadelphia, Steve is back and eager to find exciting new projects and authors to work with. He holds a BA in English specializing in Classical and Medieval Literature from St. Joseph's College in Brooklyn, NY. He also fancies himself The One True King of Westeros and is hoping Ser Davos will finally get it right.
---
Bill Roth on Let's Talk about Writing June 11, 2016
(Sadly, Bill Roth passed away in August of 2016. We will miss him greatly.)
A free-flowing conversation about what it takes to be a successful writer.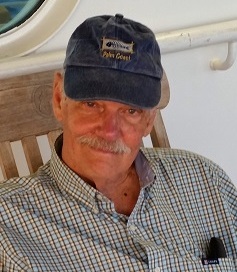 William Roth grew up in Jenkintown, PA, and became a serious reader and collector of books in 10th grade. Bill went to Dartmouth College where he spent most of his time reading novels rather than studying. At Dartmouth, he took a creative writing course and wrote his first short story which was published by Tacenda. He returned to Philadelphia and worked as a cab driver, sold fruits and vegetables in the Italian Market and worked as a bartender while working on a novel. He returned to school after his novel was rejected and earned his MSW and PhD at the University of Pennsylvania. Bill began writing academic articles and books, eventually publishing ten academic books and over sixty articles. Bill began writing creatively again. He reworked and self-published three novels and had ten short stories published by journals.
PUBLICATIONS: NOVELS
The Pelican the Pearl and the Live Oak Tree, Createspace Publishers, Winter 2010.
I Can't Believe We're Still Alive! Gerrit and Bill Hitchhike Around the World, CreateSpace Publishers, 2014.
The Long Way Around, CreateSpace Publishers, 2015
Portrailof the Artist as a n Old Dog, (Still being written)

PUBLICATIONS: SHORT STORIES
"This One's for You" Currently at Tacenda Literary Magazine.
"The Infatuation," Currently at The Missouri Review.
"The Farmhand," Tacenda Literary Magazine, Fall 2012.
"The Battle of the Posters," in Tales from the Combat Zone, Blue Cubicle Press, 2012.
"Night in the Drunk Tank" Tacenda Literary Magazine, Spring 2011.
"The Break-Up," Schuylkill Valley Journal Fall, 2010.
"The Otter" Tacenda Literary Magazine, Spring 2009.
"Shrimpers," Overtime, Spring, 2009.
"The Day Dickey Clemens Smiled," The MacGuffin, Winter 2009.
"The Typhoon," New Millennium Writing, fourth place national non-fiction short story competition, 2002.
"Hog," Serpentinia Literary Journal, second place national fiction short story competition, 1999.
---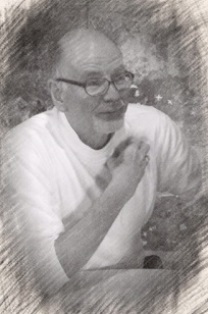 The Pagoda in May (May 14, 2016)
Poetry often shouts. And, just as often it whispers. Depending on intentions, poets use power and action, or nuance and slant to impart message and meaning. In the Pagoda, surrounded by both the brash and curl of May, we considered how word choice, phrasing, and imagery, as well as clarity and blend can sharpen or round the corners of our work. We discussed several different poems, and whether they shouted or whispered. And come prepared to wonder aloud with fellow poets at Spring's bold-coy influence on our work
Hiram Larew lives in Southern Maryland, and recently retired from the federal government. His poems have appeared in several journals and books, most recently in Innisfree, Lummox, Fledgling Rag and The Broadkill Review.
---
April 2, 2016. Memory: Loss & Celebration
Poetry is a vessel, a hammer, a shelter and a song. We explored the ways that poetry shapes memory, heals loss and celebrates the present(s)/presence of life. At the Pagoda on April 2nd, an early spring anniversary of joy, sorrow and renewal, shared poems and wrote something new. Be open to the light and wind on the mountain to shape your words, give you courage to find your voice, speak deep truth.
Elizabeth Stanley has loved poetry since she was six. She graduated from Gettysburg College with a B.A. in English, and earned a Master's degree at Bread Loaf School of English, Middlebury College. For many years she taught English at Governor Mifflin Junior High School, and then ESL with Chinese, Vietnamese, Laotian, Cambodian, Cuban and Puerto Rican adult students. Since 1998, she has hosted the Bruce Stanley Memorial Poetry Series at Reading Area Community College, "Poetry at Six." She serves as president of Berks Bards, a volunteer group that promotes the lively art of poetry in Reading and Berks, with monthly readings and open mics at the GoggleWorks, and Bard Fest every April. Three poems were published in Fledgling Rag, Iris G Press, 2008.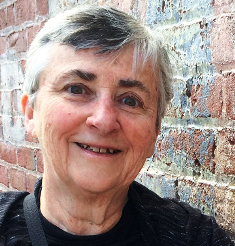 Jayne Relaford Brown teaches creative writing and composition at Penn State Berks. She graduated from San Diego State University with a Master of Fine Arts degree in Creative Writing. My First Real Tree, a book of Brown's poems, was published by FootHills Press. One of her poems, "Finding Her Here," was commissioned as a composition for women's chorus with music by composer Joan Szymko, and debuted in Philadelphia for the 30th anniversary celebration of Anna Crusis Women's Chorus. The poem has also been distributed as a poster by Syracuse Cultural Workers, and has been translated into Chinese, Russian and Spanish
---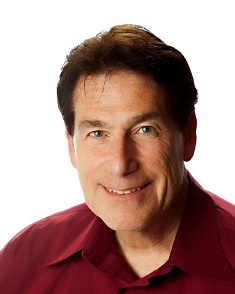 March 5, 2016. How to Write a Memoir: Three Habits, Three Rules, and Three Stages
It took me ten years to go from first glimmer of "I'm going to write a memoir" until I published one. In this talk, I'll walk you three the three habits that got me started, the three rules that transform informal anecdotes into a good story, and the three stages of initial concept, first draft, and final publication. Be prepared for a brief writing exercise, and a lively exchange of information and inspiration about life story writing.
Jerry Waxler M.S. is a teacher, writer, and coach who motivates people to write about their lives. He teaches at Northampton Community College, and has spoken at the Greater Lehigh Valley Writers Group, the Philadelphia Writers Conference, Philadelphia Stories Push to Publish, and National Association for Memoir Writers. Hundreds of his essays about reading and writing memoirs can be found at his blog Memoir Revolution. His three books for writers include the memoir manifesto, Memoir Revolution: A Social Shift That Uses Your Story to Heal, Connect, and Inspire. His memoir, Thinking My Way to the End of the World, tells the story of his coming of age. His Master's degree is in Counseling Psychology. For more information, see www.jerrywaxler.com.
---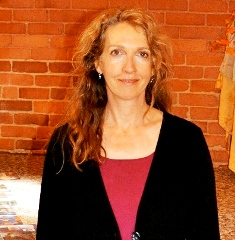 February 6, 2016. SoulCollage and Writing: Image, Insight, and Word
In this workshop we will explore the use of SoulCollage images as inspiration for written expression that comes from deep parts of ourselves
Joanne Groebel, MA, R-DMT, LPC is a Creative Arts Therapist, Licensed Professional Counselor, and SoulCollage Facilitator in private practice in West Reading. She works with individuals and groups to uncover their own particular genius for healing, creativity, meaning, and happiness. Find out more about her work at www.jgroebeltherapy.com.
---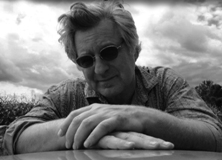 Saturday, January 9, 2016 at 1:00 pm. Craig Czury on ACROSS TOWN: Writing Workshop & Poem Fusion (multi-voice poetry performance)
Looking out over Reading from the Pagoda or Skyline Drive, we did perch and channel surf the entire panorama of what's happening from what we hear, see, have seen, know about, remember, imagine, heard about or have read about and we'll throw our lives into it too. It's a wide palette to write ourselves by making what we've suffered or survived or have kept as a secret, or the fun naughty and playful stuff of our lives happening to someone else across town. A very rich interior panorama: I am looking at this and seeing this. I am listening to this and hearing this.
There was a book signing after the workshop.
Click here to see other year's events: 2013 2014 2015 2016 2017 2018 Current Year Past Current Year Future